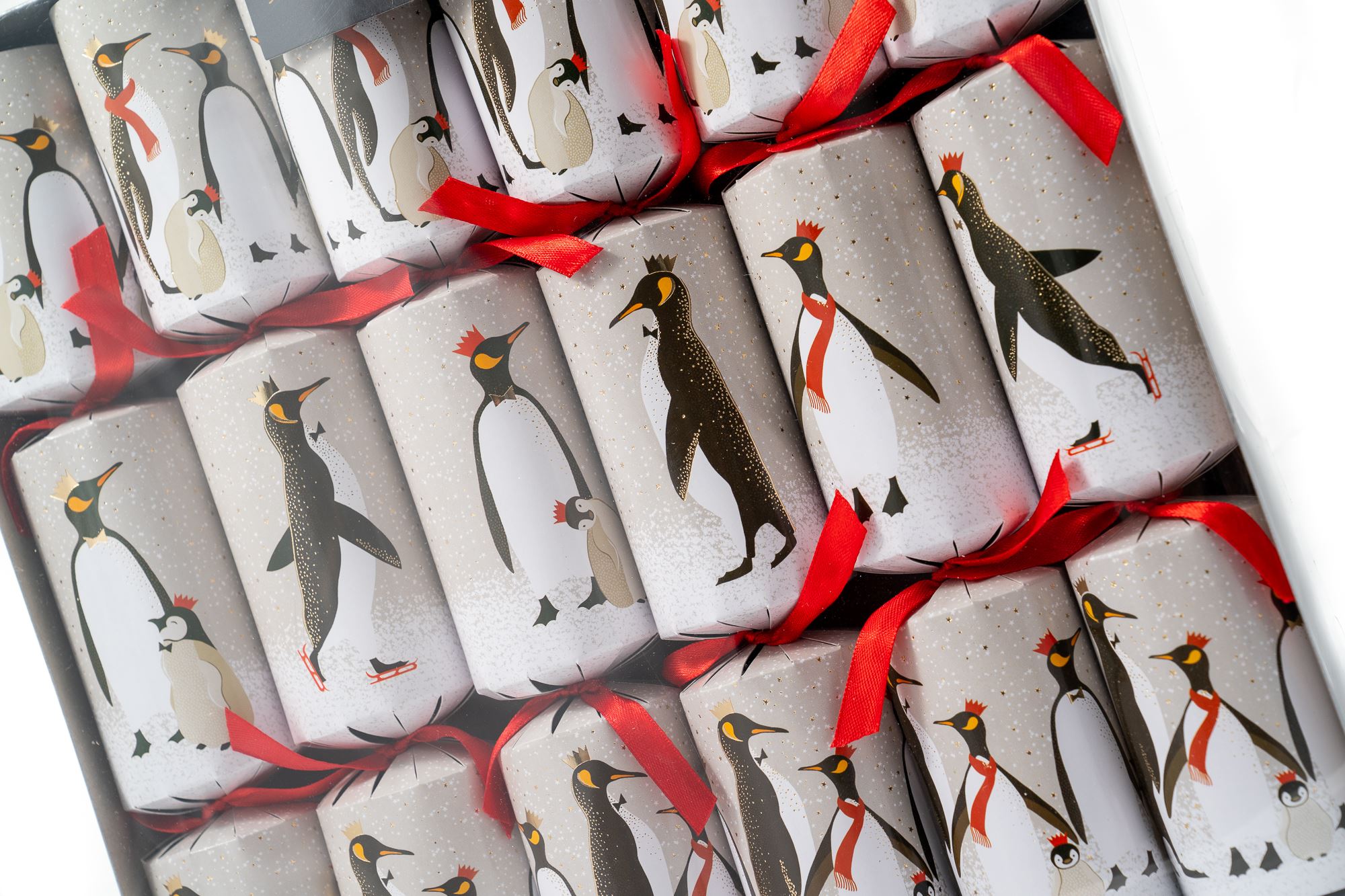 You're up, the presents have been opened and now it's the moment you've all been waiting for – Christmas dinner. Make your table one to remember this year with our top tips:
LET THERE BE LIGHT
Candles go with everything. Whatever the shape, size or style of the room you eat in, it can only get better when filled with the unmistakable warm glow of a candle. Why not create a statement centrepiece by grouping a range of church candles in the centre of the table, sat (safely!) on a bed of artificial holly? Or, place a line of candles along the centre of your table, dotted in between your dishes to create a luxurious, warm feeling throughout the day.
We love Madeleine Floyd's bone china candles, decorated with whimsical robins and reindeer. Just watch as the light gradually glow through the pot, while the rich notes of red cedar, amber and frankincense spread through the house.
YOU'D BE CRACKERS NOT TO…

Christmas day isn't complete without the snap of a Christmas cracker and the scramble for the gift inside! Sit one in everyone's place to get the meal off to a fun start, or even hide them around the room to keep guests on their toes in between courses. We have a range of luxury crackers to suit all colour themes – from the rich gold and berry tones of Sara Miller's deer-print crackers, to her fun penguin crackers which have been a huge favourite this year.

CREATE A HYDRATION STATION

If you have young relatives, you might be in for an early start – and ready for a snooze by lunchtime! Keep everyone refreshed and at their best by having festive flavoured water on hand throughout the day. Just throw a good handful of cranberries and fresh mint leaves into  a large jug of iced water and allow them to infuse. The ideal refreshing drink to break up the fizz.
SWITCH UP YOUR COLOUR SCHEME

Who says Christmas has to be red, green and gold? Give your Christmas table a fresh look, especially if you host every year, by adding a new tablecloth, place mats and napkins. These deep blue place mats (and matching coasters) by Sara Miller feature a gold garland – perfect if you want to create a cosy but elegant mood when you sit down to eat. Play on the gold detailing by sprinkling gold decorations – from sequins to miniature baubles – over the table to add a real sense of occasion.
MAKE IT PERSONAL

For us, Christmas is all about giving. Surprise your guests by leaving a little something for them at the table – from a gorgeous chocolate to a handwritten note or card. If you have children eating with you, why not leave a mini colouring book or game on the table to keep them entertained?